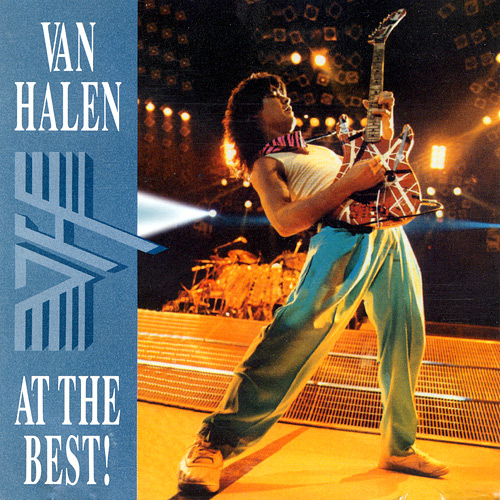 Swindle
 (1977)
Hard Rock
In Collection

#2846
0*
 01
  Show Your Love
 
 
 
  04:01
 02
  Voodoo Queen
 
 
 
  03:35
 03
  Little Dreamer
 
 
 
  03:05
 04
  Last Night
 
 
 
  03:24
 05
  Get The Show On The Road
 
 
 
  02:53
 06
  Babe Don't Leave Me Alone
 
 
 
  02:58
 07
  Big Trouble
 
 
 
  03:36
 08
  She's The Woman
 
 
 
  03:02
 09
  Put Out The Lights
 
 
 
  03:36
 10
  Happy Trails
 
 
 
  01:12
 11
  If You Can't Rock Me
 
 
 
  03:10
 12
  Jean Genie
 
 
 
  04:42
 13
  Dave Raps
 
 
 
  00:57
 14
  Women In Love
 
 
 
  03:35
 15
  Rock Steady
 
 
 
  07:32
 16
  Rock 'n' Roll Hoochie Koo
 
 
 
  07:43
 17
  Guitarman Session1
 
 
 
  00:25
 18
  Guitarman Session 2
 
 
 
  02:07
 19
  Guitarman Session 3
 
 
 
  02:11
 20
  Guitarman Session 4
 
 
 
  01:41
 21
  Guitarman Session 5
 
 
 
  01:27
 22
 
 
 
 
  02:35
 23
 
 
 
 
  02:24
 24
 
 
 
 
  02:28
 25
 
 
 
 
  01:28
Cat. Number
SWN025
Packaging
Jewel Case
Sound
Stereo

Vocals
David Lee Roth
Guitar
Eddie Van Halen
Bass
Michael Anthony
Drums
Alex Van Halen
The front cover has Ed playing from the "Live Without A Net" video.
The back cover has Dave in a cowboy outfit and the songs w/times.
Made in italy 2/95.
The first 16 songs are the same as Van Halen '77 + Live.
Tracks 1-10 are listed as being recorded live at the garage Oct. 1977.
Tracks 11-16 live at Pasadena Hilton 1975. (artwork states 1976)
Tracks 17-25 which aren't on 77+live are all Eddie solo studio recordings. They aren't full songs but they you will know them when you hear them.
The front cover is 2 panel, inside is pictures of the band, Ed, Mike, and Al look like pictures from New Haven '86.
The back of the cover is the same as the back of the cd.
The back cover fold around, where the title is on both ends, has one printed upside down.
The sound quality is pretty good considering the age of the first two parts and the studio section is great.