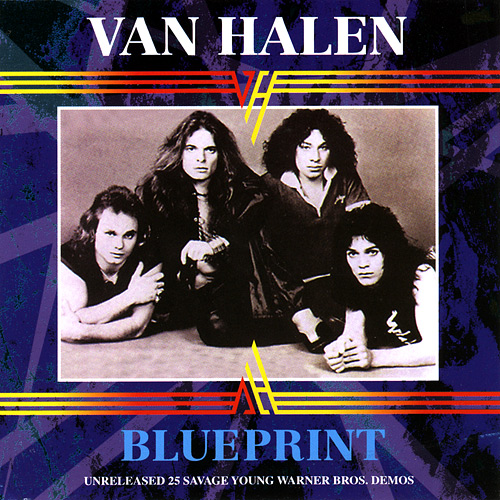 Faith
 (1977)
Hard Rock
In Collection

#2828
0*
 01
  Feel Your Love Tonight
 
 
 
  03:50
 02
  Show Your Love
 
 
 
  03:59
 03
  Runnin' With The Devil
 
 
 
  03:18
 04
  Voodoo Queen (Unreleased)
 
 
 
  03:31
 05
  Little Dreamer
 
 
 
  03:14
 06
  Last Night (Unreleased)
 
 
 
  03:23
 07
  Somebody Get Me A Doctor
 
 
 
  03:57
 08
  Light In The Sky (Unreleased)
 
 
 
  04:34
 09
  Get The Show On The Road (Unreleased)
 
 
 
  02:55
 10
  Babe Don't Leave Me Alone! (Unreleased)
 
 
 
  03:02
 11
  Big Trouble (Unreleased)
 
 
 
  03:37
 12
  On Fire
 
 
 
  03:56
 13
  She's The Woman (Unreleased)
 
 
 
  02:58
 14
  I Want To Be Your Lover (Unreleased)
 
 
 
  02:59
 15
  D.O.A.
 
 
 
  04:05
 16
  Bring On The Girls (Unreleased)
 
 
 
  03:45
 17
  We Die Young (Unreleased)
 
 
 
  03:02
 18
  Young And Wild (Unreleased)
 
 
 
  02:33
 19
  Let's Get Rockin' (Unreleased)
 
 
 
  03:06
 20
  Put Out The Lights (Unreleased)
 
 
 
  03:32
 01
  House Of Pain
 
 
 
  03:24
 02
  Piece Of Mind
 
 
 
  03:58
 03
  In A Simple Rhyme
 
 
 
  04:39
 04
  You Really Got Me
 
 
 
  02:42
 05
  Happy Trails
 
 
 
  01:14
 06
  On Fire
 
 
 
  02:44
 07
  Voodoo Queen
 
 
 
  02:51
 08
  Atomic Punk
 
 
 
  00:54
 09
  House Of Pain
 
 
 
  03:27
 10
  Runnin' With The Devil
 
 
 
  03:30
 11
  Show Your Love
 
 
 
  04:00
 12
  Voodoo Queen
 
 
 
  03:33
 13
  Little Dreamer
 
 
 
  03:06
 14
  Last Night
 
 
 
  03:22
 15
  Get The Show On The Road
 
 
 
  02:53
 16
  Babe Don't Leave Me Alone
 
 
 
  02:57
 17
  Big Trouble
 
 
 
  03:36
 18
  She's The Woman
 
 
 
  02:59
 19
  Put Out The Lights
 
 
 
  03:33
 20
  Happy Trails
 
 
 
  01:12
Cat. Number
FCD2 7001/624 031-2
UPC (Barcode)
8139862403123
Packaging
Jewel Case
Sound
Stereo

Vocals
David Lee Roth
Guitar
Eddie Van Halen
Bass
Michael Anthony
Drums
Alex Van Halen
Disc 1 and Disc 2, Tracks 1 through 5 are the *unmixed* versions of the 25 Song Demo for Warner Bros., recorded on October 26th and 27th of 1977.
Disc 2 Tracks 6 through 8 are instrumental demos recorded in David Lee Roth's basement in 1977.
Disc 2 Tracks 9 and 10 were recorded at Electric Ladyland Studios in New York in 1976. They were produced by Gene Simmons.
Disc 2 Tracks 11 through 20 are *mixed* demo versions by Van Halen. They were recorded on October 26th and 27th of 1977 and mixed by the band.
The cover art is a old B/W promo picture of the band. The title, "Blueprint" is printed in blue along the bottom with the text, "Unreleased 25 Savage Young Warner Bros. Demos".
The back cover shows a color picture of the guys, drinks in hand. The set list of both discs is printed over top of the picture. Above the guy's heads it reads: "Original Soundboard Recording / Definitive Remastered Edition" and "Uncirculated 25 UNMIXED DEMOS for Warner Bros. Recorded 26 & 27 October, 1977." Along-side the UPC code it reads,
(P)(C) 1998 Faith Records, Inc. a division of A.M.P. Entertainment A/S
The copyright in this sound recording is owend by Eternal Records A/S
Printed in the EU
The inside of the liner notes contains some old in concert photos with the text,
Produced by Kenny Brightstar for Maridian Sound Produkjon
Remixed at Sound Crime Studios, Birkenau, Polska 1998
Special thanks to Ms. Patricia at Babyface Records, Pasadena
The sound quality is very good/excellent stereo, though not perfect. It's a few generations down from the master source with some hiss but everything is clear and the sound doesn't need any help from your equalizer to make it better.
"On Fire, Voodoo Queen, House of Pain and Running With The Devil", from Disc 2 are excellent quality, "good" sounding mono.