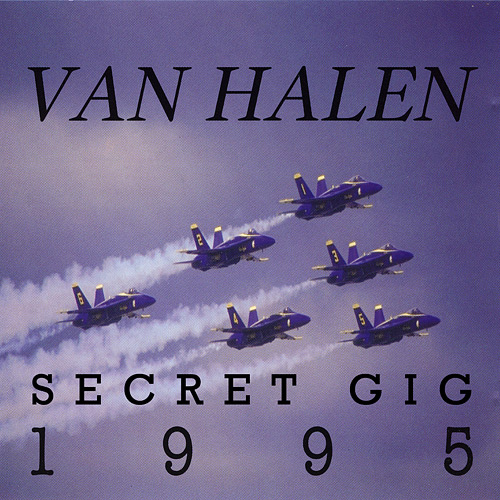 Kiss The Stone
 (1995)
Hard Rock
In Collection

#2826
0*
 01
  Seventh Seal
 
 
 
  05:55
 02
  Judgement Day
 
 
 
  05:24
 03
  Don't Tell Me
 
 
 
  05:39
 04
  Amsterdam
 
 
 
  08:01
 05
  Panama
 
 
 
  04:45
 06
  Standing On Top Of The World
 
 
 
  04:57
 07
  Feelin'
 
 
 
  06:12
 08
  Best Of Both Worlds
 
 
 
  06:39
 09
  Ain't Talking 'bout Love
 
 
 
  04:20
Cat. Number
KTS 405
Packaging
Jewel Case
Sound
Stereo

Vocals
Sammy Hagar
Guitar
Eddie Van Halen
Bass
Michael Anthony
Drums
Alex Van Halen
Recorded live in Luxor, Arnhem, Holland 27-01-95

The production of the disc and liner notes is very high quality. Liner notes, (6 panes double-sided), include many full color photos of the band, mostly individually, one all together. It also includes a catalog summary for CD Music Co. which is overlayed on top of some of the pictures on four of the 12 panes.
The cover of the disc is a picture of Ed and Sammy in concert (probably the F.U.C.K. tour) with the oval VH logo. The back of the disc has the songs and times overlayed on a picture of Ed playing. The CD tray is clear with a picture of Sam & Ed.
Sound quality, DDD, don't think it can get much better...